Inocon has developed from a small shipping company to a top supplier of B articles for German industry. Quality, service, and reliable delivery are always our priorities. Getting orders to our customers on time is never enough for us. Every product from Inocon must also deliver exactly what it promises.
Our customers come from many different industries, including:
Machine construction, special machine construction, and plant construction
Tool and fixture construction, such as for die casting, injection molding, punching, and press forming
Packaging machines
Conveyor systems
Gripping systems
Labelling and marking systems
Trade fair booth and furniture construction
Research and development (laboratory and testing setups)
This wide range of industries is proof of how versatile Inocon products are. In addition to standard articles, we also supply many different products for use in special environments. Products of uncoated stainless steel are rustproof, easy to clean, and exhibit aseptic properties. With the "Hygienic Design" product line, we can optimally satisfy the highest requirements of the food, medical, and pharmaceutical industries.
Inocon offers products for use around the world in industrial or commercial applications and beyond. This is why we are proud that Inocon products are used in aviation and aerospace engineering. Wherever a new industry arises, we are there with top-notch products.
Our customer, the company euroflex, is a supplier of conveyor technology for the pharmaceutical industry. For this special project, special requirements had to be considered due to the use in clean rooms.
All components were made of high quality V4A stainless steel, with a surface roughness of Ra < 0.8 and no openings where contaminants could accumulate.
Our task was to develop a format adjustment for cleaning brush rails. For this purpose, an assembly with 8 linear units in omega shape was arranged in a closed welding frame to allow a passage under the assembly.
We were inspired by our new size 40 precision double tube linear units with counter-rotating slides. These were realized in a completely enclosed design with fine-thread spindles.
In addition, the angular gearboxes were specially developed for this project in order to be able to switch several units one after the other in a line.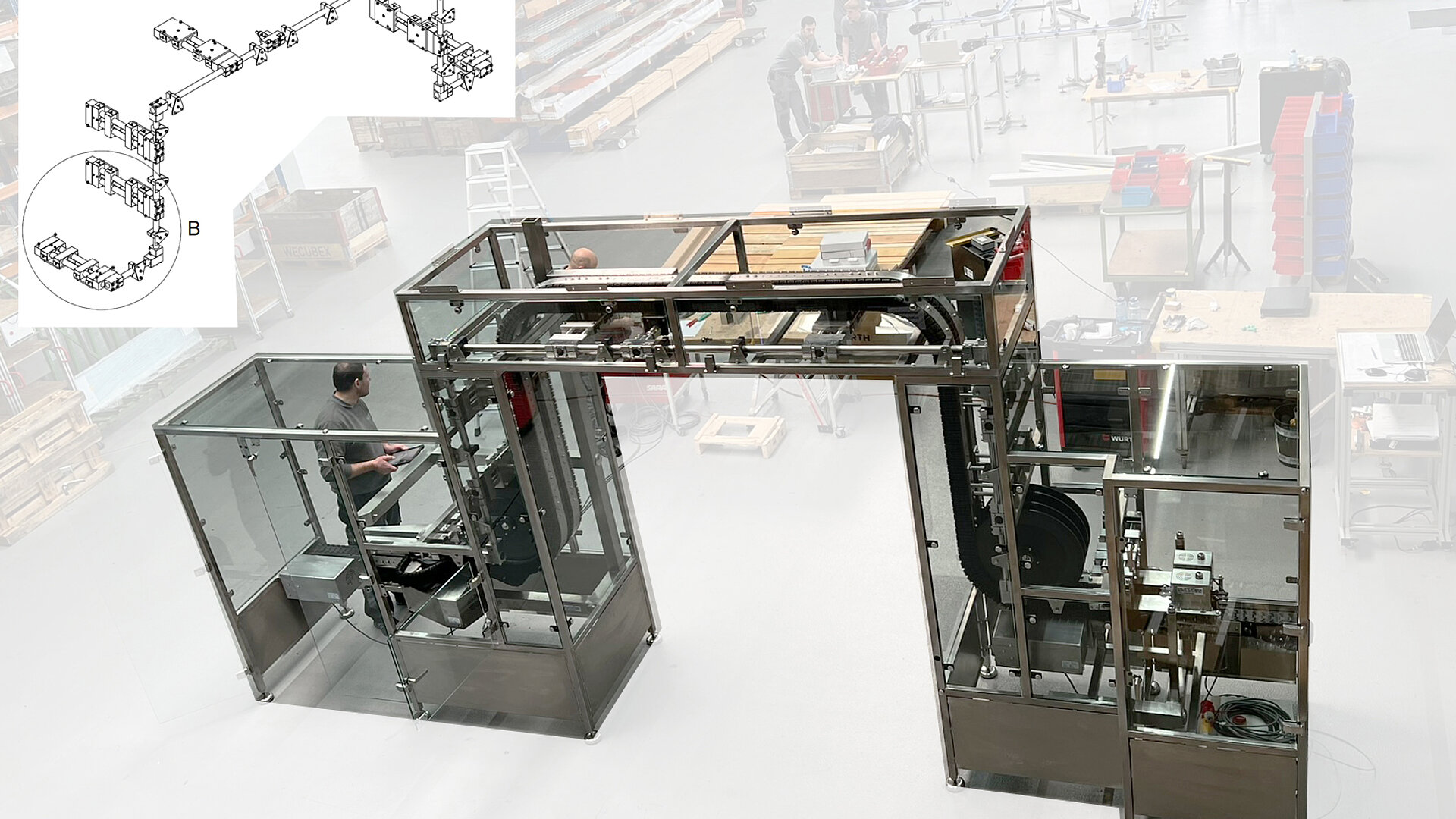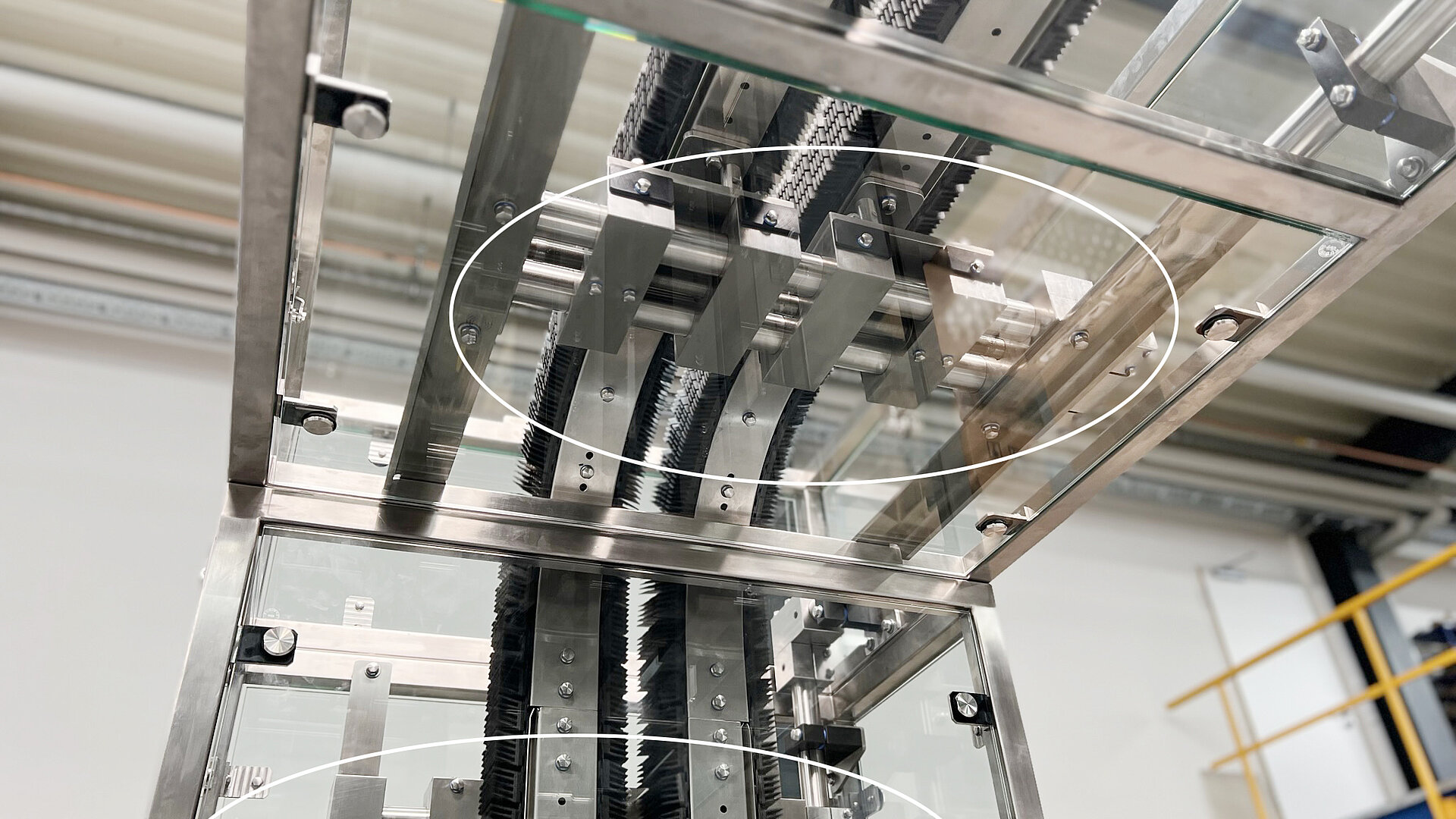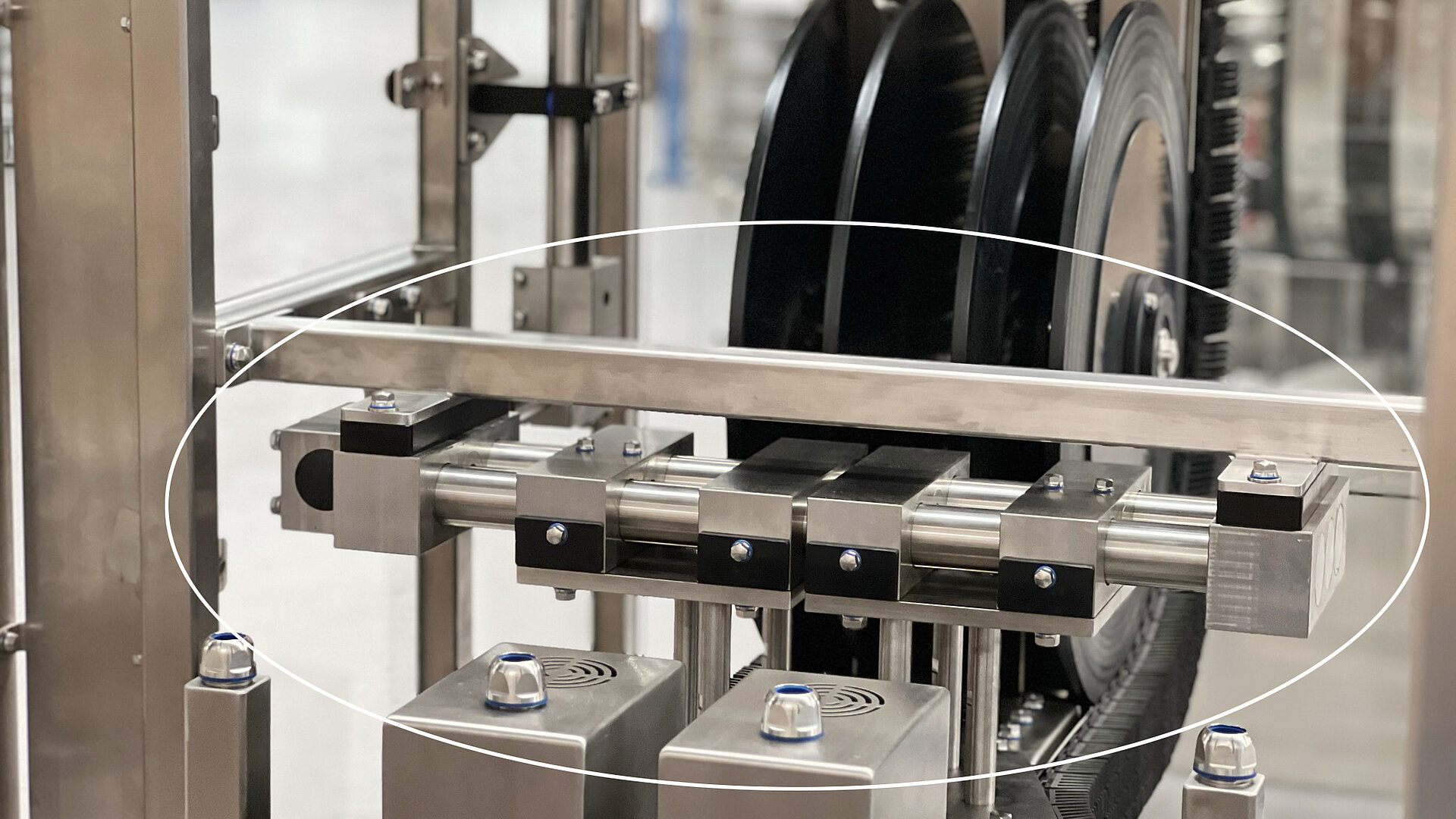 This example is a company specialized in the manufacture of flexible and dependable heavy load trailers for special transports. The trailers have a successful track record for transports in the following industries:
Bridge construction
Ship engine construction
Wind power
Building construction
Construction machinery
Aircraft
Boats and yachts
This example is a manufacturer of sensor and camera systems for industrial use and professional installations. We were able to offer the following solution for a quality assurance system with camera and sensor mounts for use in the automotive industry: - Clamps - Assembly system for tubes
After proving very successful in the initial application, the mounting and positioning systems were easily carried over to other applications as well. That's why this example now uses INOCON clamps for attaching the following components:
Cameras
Sensors
Inkjet coders
Coding systems
Labelling systems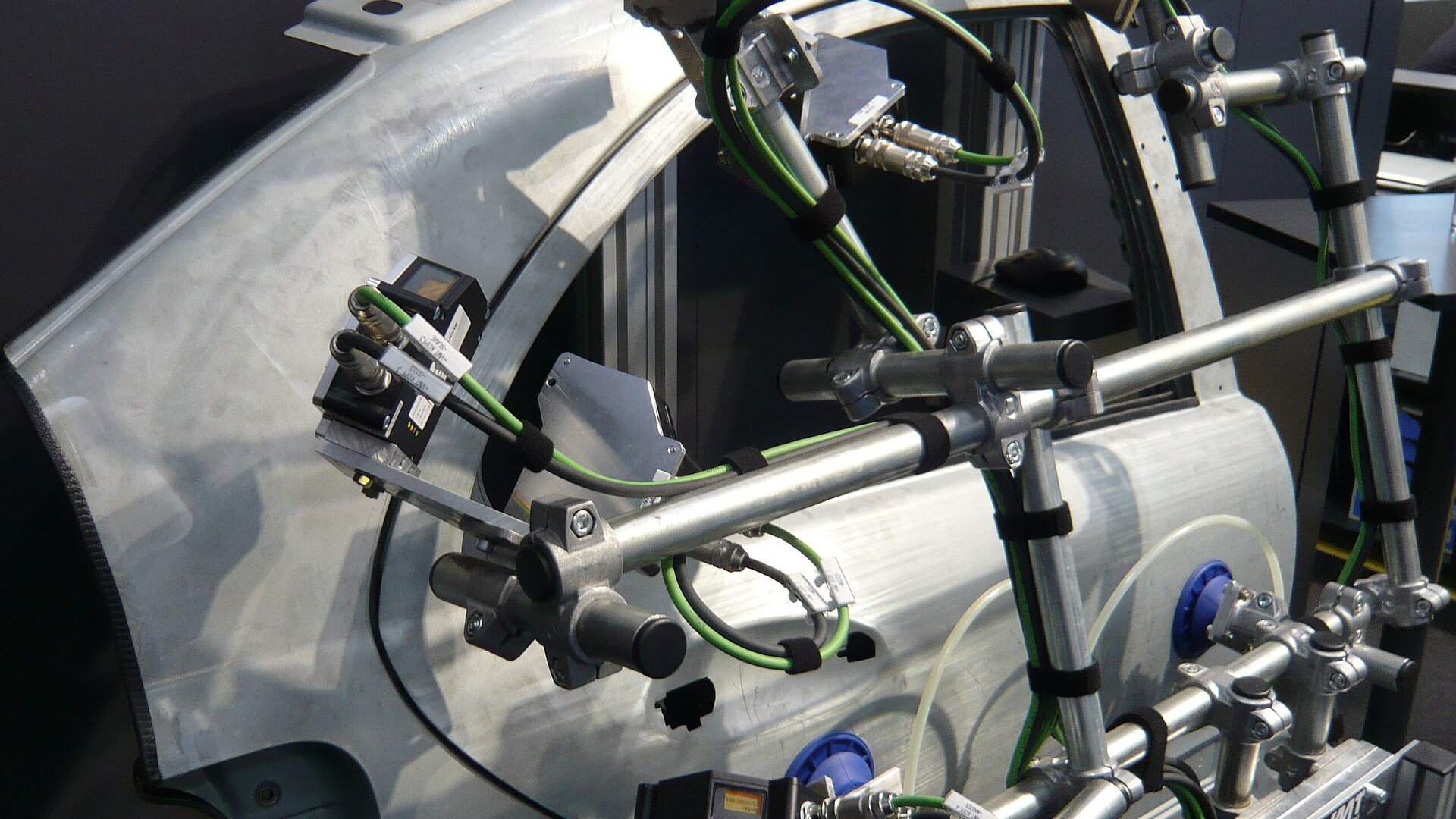 The special advantage of INOCON clamps lies in their extremely flexible assembly options. They can be positioned reliably in all manner of orientations, whether vertical, hanging, or standing. Thanks to quick and tool-free fastening, the system can be modified to account for changes in the application, such as process width. Customers in the packaging machine industry are particularly grateful for this solution. It significantly speeds up and improves the process of making changes to guide systems, lateral guides, and overhead assemblies in conveyor systems for cardboard boxes and finished packaging. In summary, customers of our customer benefit from the following advantages of INOCON clamps:
Stable, flexible, and inexpensive fastening of sensitive devices
Simple installation, expansion, and modification of cost-intensive section tube setups
Our split clamps have especially proven themselves in the second case. They make it especially easy to integrate linear units into the production process.
The following example is a specialist in electric heater systems for industrial applications. Wherever a defined temperature is required at a specific location, this example can supply the right device.
We supplied the company with four single tube linear units for the manufacturing of a 250 kg radiator hood. The units were equipped with two guide elements, making the construction very safe and easy to use.
The customer benefits from the following advantages:
Mobile work station
Inexpensive height adjustment
Continuously variable and individual adjustment of the hood
Simple implementation of servo motor assistance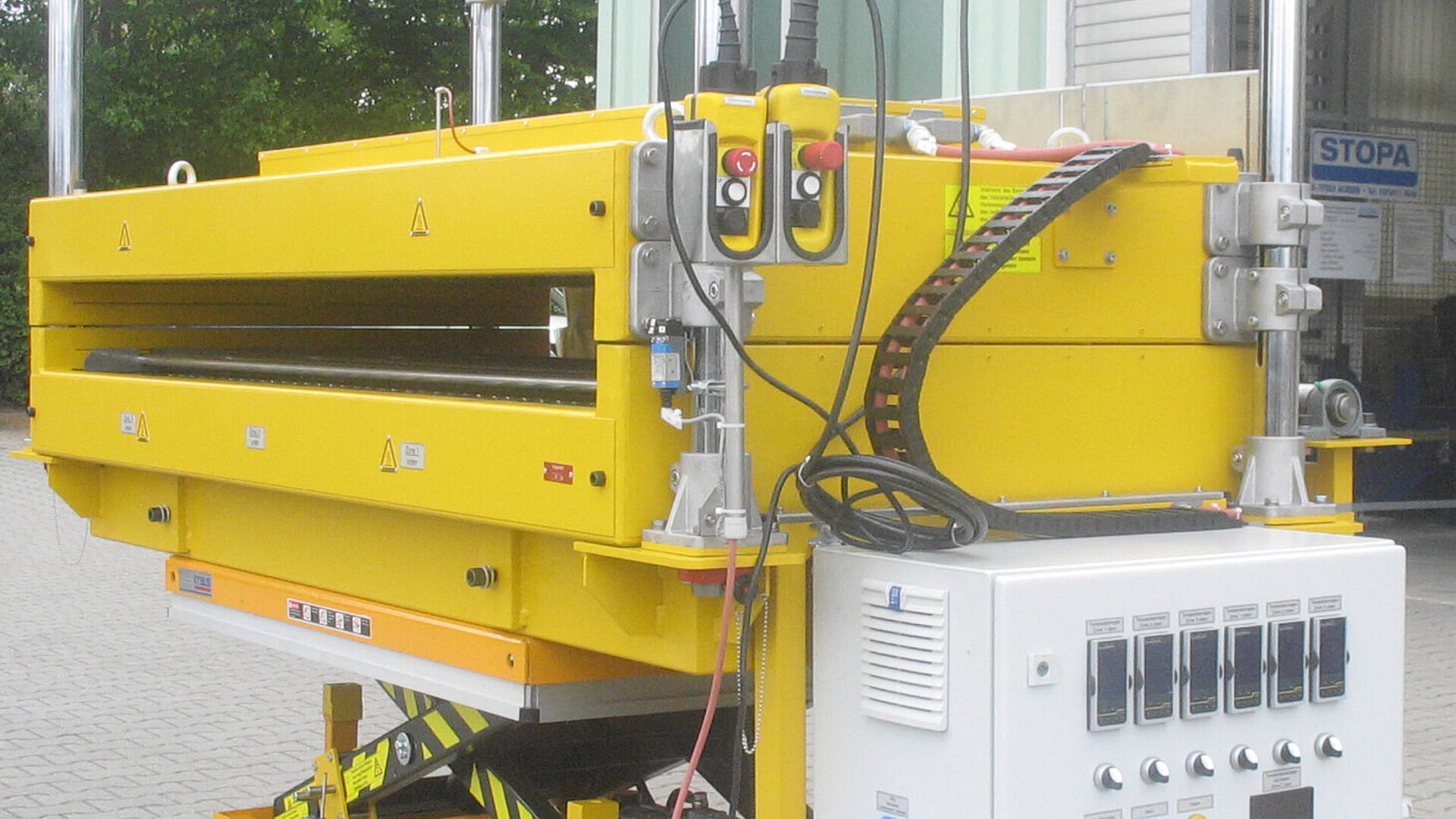 This example needed a solution for the mounting of recording systems. We were able to assist them with a clamping lever with manual pushbutton adjustment. With a black powder coating and an easily visible orange clamping lever attached to silver anodized square tubes of aluminum, the product was even successfully adapted to the design requirements.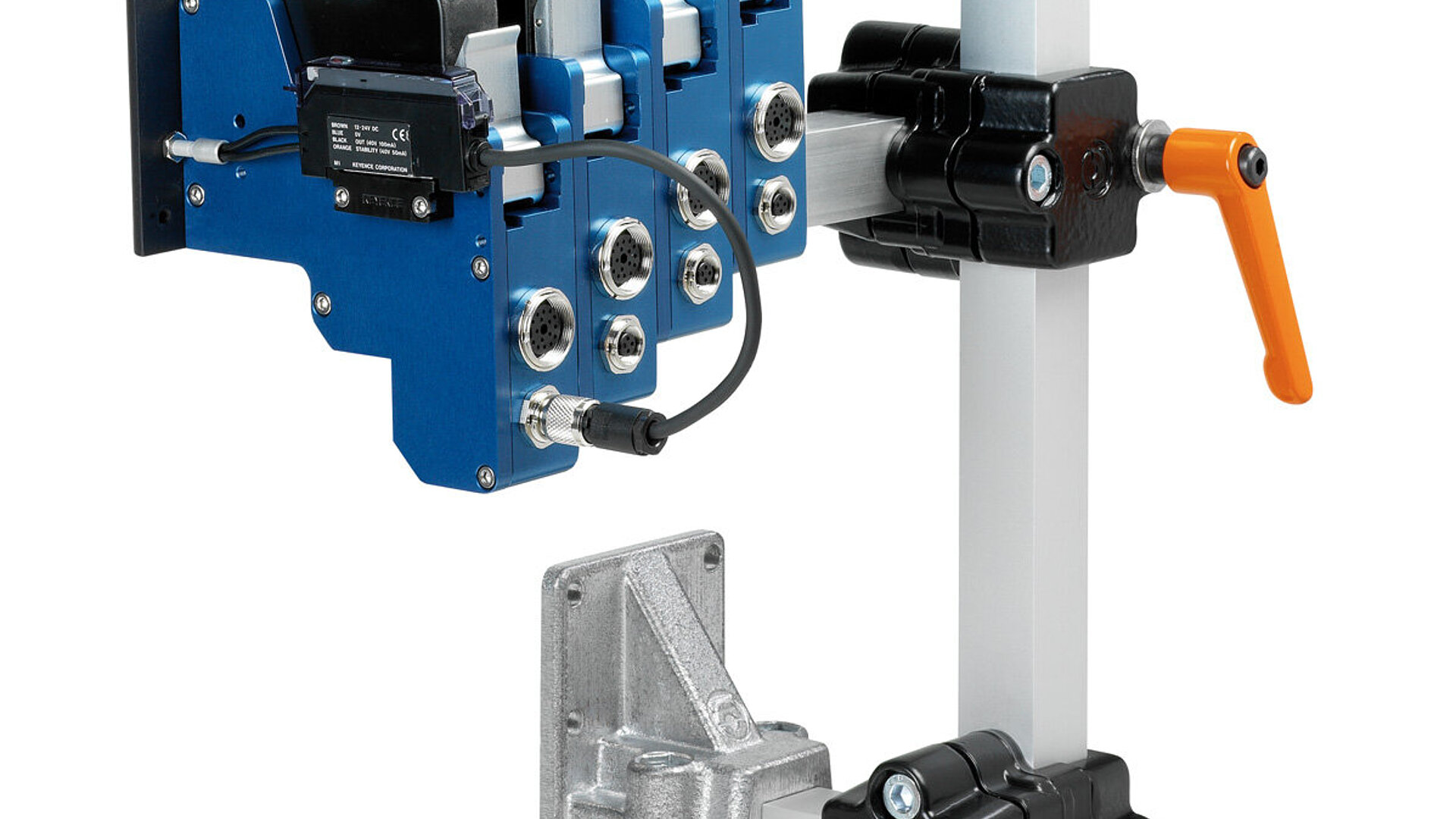 A specialist in packaging and conveyor systems needed our help with a carton erector system. We were able to assist the company with a two-axis system of double tube linear units. Symmetrical adjustment was possible by means of opposing guide elements. The construction was successfully improved with a support guide element and double guide element moved by means of an angle gear.
This is just a small selection of the ways in which we have been able to help our customers. Give us a call. We will find the right solution for your challenge as well.